Rôtisserie St-Hubert
Rimouski
11:00 AM
-
3:00 PM
11:00 AM
-
3:00 PM
11:00 AM
-
9:00 PM
11:00 AM
-
9:00 PM
11:00 AM
-
9:00 PM
11:00 AM
-
9:00 PM
11:00 AM
-
9:00 PM
Store Details
395 Boulevard Arthur-Buies Est
CA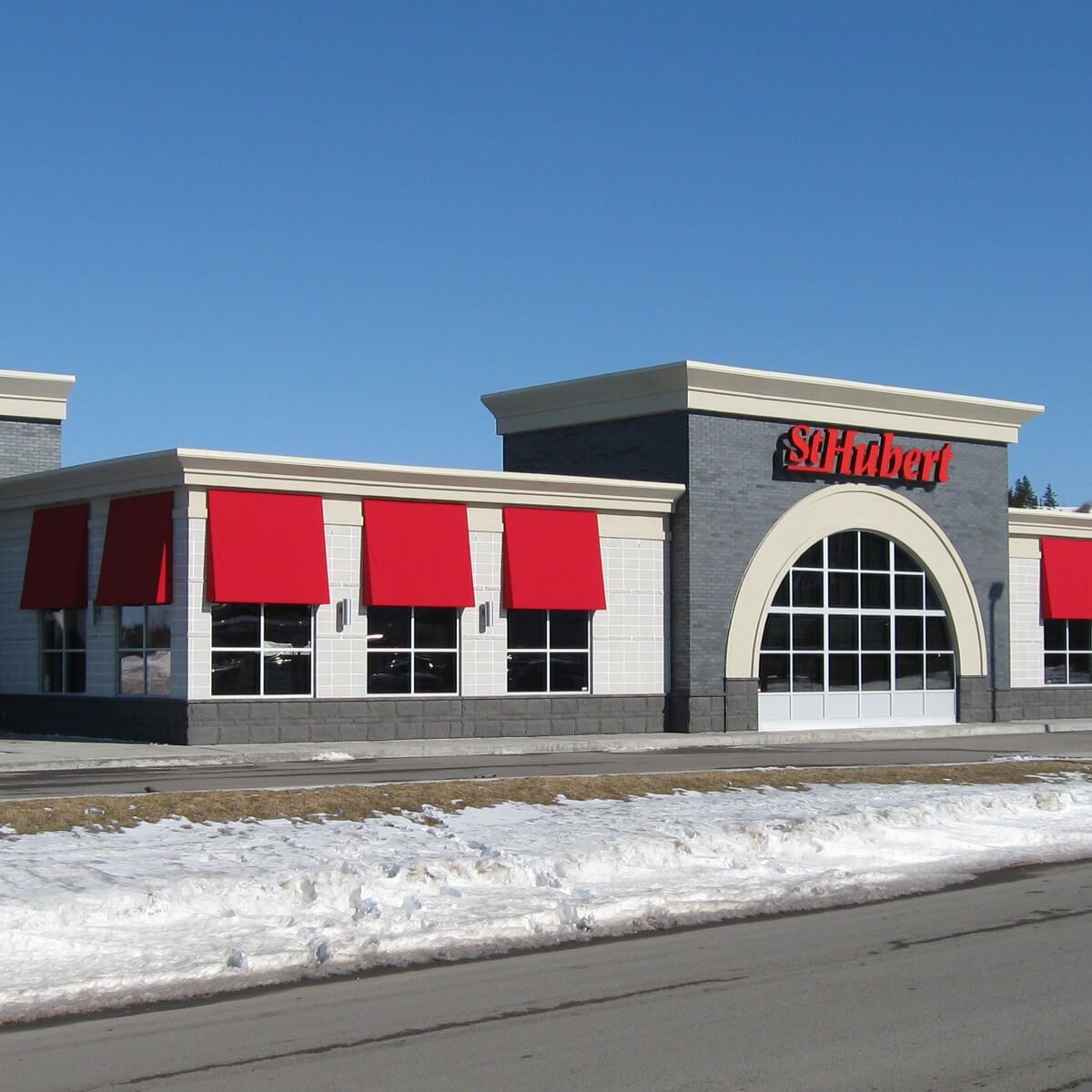 Opening Hours
11:00 AM
-
3:00 PM
11:00 AM
-
3:00 PM
11:00 AM
-
9:00 PM
11:00 AM
-
9:00 PM
11:00 AM
-
9:00 PM
11:00 AM
-
9:00 PM
11:00 AM
-
9:00 PM
Day of the Week
Hours
Monday

11:00 AM

-

3:00 PM

Tuesday

11:00 AM

-

3:00 PM

Wednesday

11:00 AM

-

9:00 PM

Thursday

11:00 AM

-

9:00 PM

Friday

11:00 AM

-

9:00 PM

Saturday

11:00 AM

-

9:00 PM

Sunday

11:00 AM

-

9:00 PM
Amenities

Takeout

Delivery

Drive-Thru

Wifi

Car Charging Station

Kids Room

Terrace

Catering

Compost
St-Hubert Restaurant and Bar - Rimouski
What are you craving for dinner? Spit-roasted BBQ chicken? Succulent ribs? Poutine? No matter your food preferences, the Rimouski St-Hubert restaurant is the best place to satisfy your appetite. We even have a gluten-free menu. We have something for everyone! We also deliver.
Nearby Points of Interest
Hell's Gate Canyon
HMCS Onondaga Submarine
Parc Beauséjour
Parc national du Bic
Reford Gardens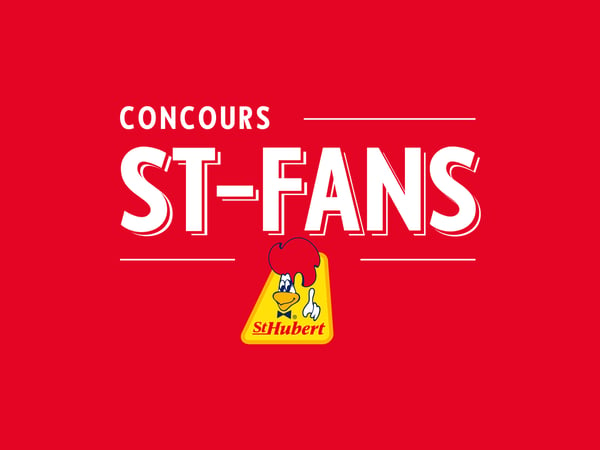 Concours St-Fans
Participez au concours St-Fans du 3 janvier au 27 février 2023 et courez la chance de gagner de nombreux prix! 185 000 $ en prix à gagner!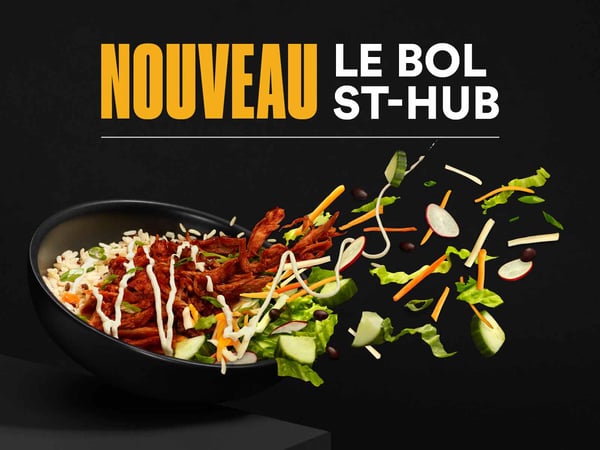 Le Bol St-Hub
Découvrez le nouveau Bol St-Hub garni de notre fameux poulet rôti effiloché et caramélisé. Disponible pour un temps limité.
Learn About Your Franchisees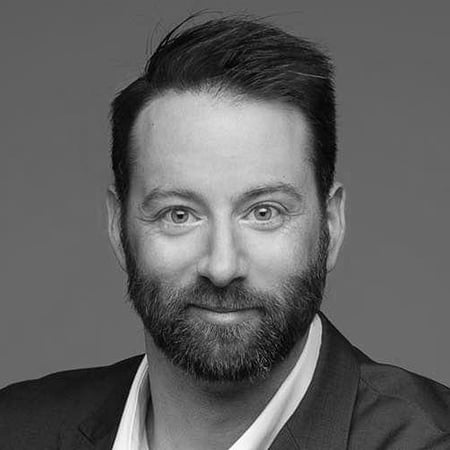 MARTIN PAGÉ
Martin's St-Hubert adventure began in 2012 when his wife's childhood friend, Charles Pomerleau, suggested they become partner to open a rotisserie in Montmagny. Charles already had a rotisserie in Rivière-du-Loup and so, with his experience and support, Martin had all the right ingredients for a winning recipe. Since 2012, he has managed the Montmagny St-Hubert with his partner, and they are both planning on opening a new restaurant soon. In his spare time, Martin likes to go mountain climbing, simply being outdoors, and especially going out on his sailboat.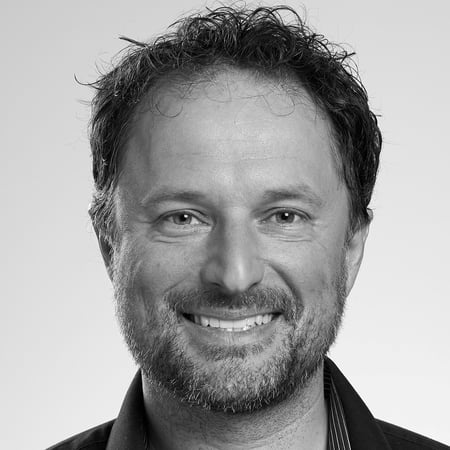 CHARLES POMERLEAU
Behind each St-Hubert franchise is a family history. And that is exactly the case with Charles Pomerleau. He was already part of the family at age 10 when his father inaugurated the Rivière-du-Loup St-Hubert restaurant. His mother joined in the adventure a few years later as general manager while Charles worked there part-time during his studies. In 2008, he decided to take over the Rivière-du-Loup family business and some years later, opened the Montmagny branch with his partner Martin Pagé, the spouse of a childhood friend. Charles is highly active outside the rotisserie. Outdoor sports such as skiing, kitesurfing, and cycling are just a few of his favourite outings. He shares his love of sports with his spouse and their two sons, both in Quebec and around the world.