St-Hubert Express
Sainte-Marie-de-Beauce
11:00 AM
-
9:00 PM
11:00 AM
-
9:00 PM
11:00 AM
-
9:00 PM
11:00 AM
-
10:00 PM
11:00 AM
-
10:00 PM
11:00 AM
-
10:00 PM
11:00 AM
-
9:00 PM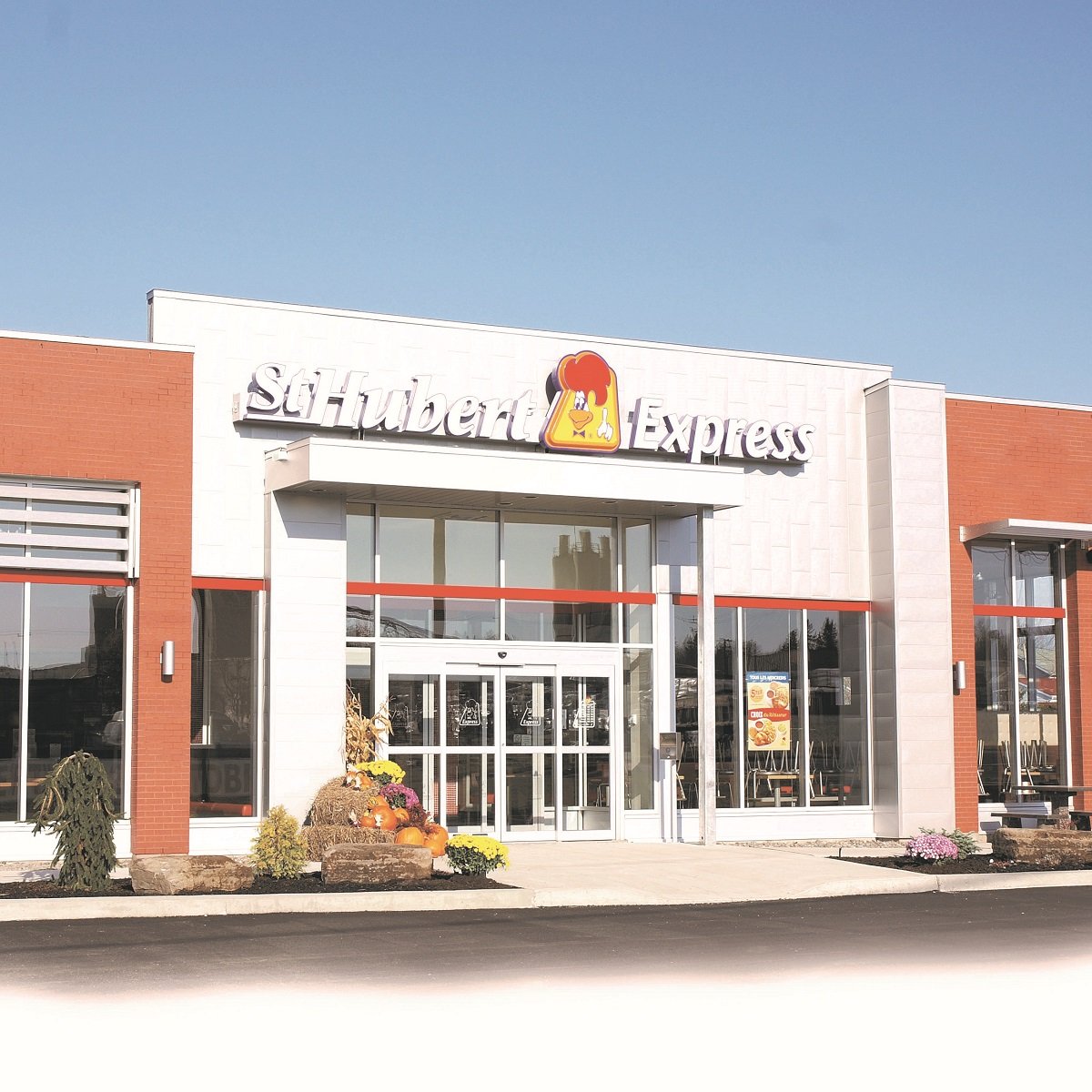 Opening Hours
11:00 AM
-
9:00 PM
11:00 AM
-
9:00 PM
11:00 AM
-
9:00 PM
11:00 AM
-
10:00 PM
11:00 AM
-
10:00 PM
11:00 AM
-
10:00 PM
11:00 AM
-
9:00 PM
Day of the Week
Hours
Monday

11:00 AM

-

9:00 PM

Tuesday

11:00 AM

-

9:00 PM

Wednesday

11:00 AM

-

9:00 PM

Thursday

11:00 AM

-

10:00 PM

Friday

11:00 AM

-

10:00 PM

Saturday

11:00 AM

-

10:00 PM

Sunday

11:00 AM

-

9:00 PM
The dining room closes at 9 p.m. Thursday through Friday.
Amenities

Takeout

Delivery

Drive-Thru

Wifi

Car Charging Station

Terrace

Compost
St-Hubert Express - Sainte-Marie-de-Beauce
Experience the best BBQ chicken in town at the Ste-Marie-de-Beauce St-Hubert Express restaurant. Cooked to perfection, our chicken is served or delivered hot with our famous BBQ sauce and your choice of side. Enjoy a delicious rotisserie meal, served quickly!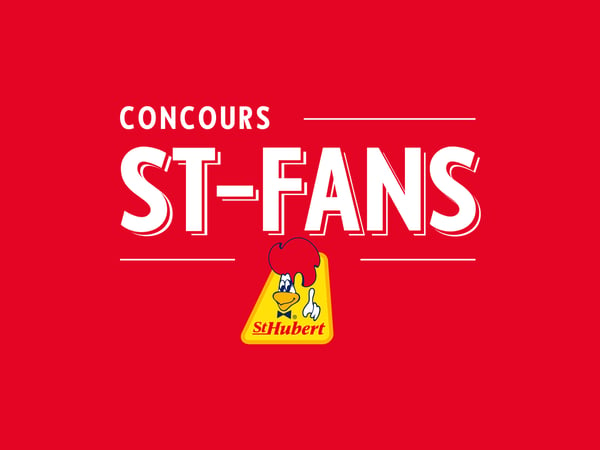 Concours St-Fans
Participez au concours St-Fans du 3 janvier au 27 février 2023 et courez la chance de gagner de nombreux prix! 185 000 $ en prix à gagner!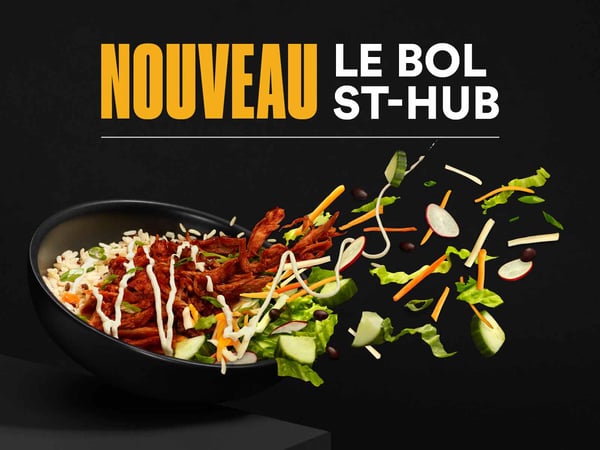 Le Bol St-Hub
Découvrez le nouveau Bol St-Hub garni de notre fameux poulet rôti effiloché et caramélisé. Disponible pour un temps limité.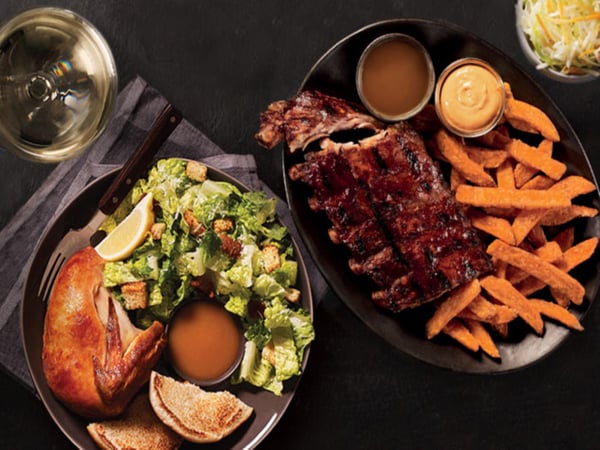 LA TABLE D'HÔTE EXPRESS
Composez votre table d'hôte en choisissant parmi une sélection d'entrées, de repas principaux et de desserts. Accompagnez votre repas d'une consommation, ou d'une bouteille dans le cas de l'offre pour 2 personnes.
Learn About Your Franchisees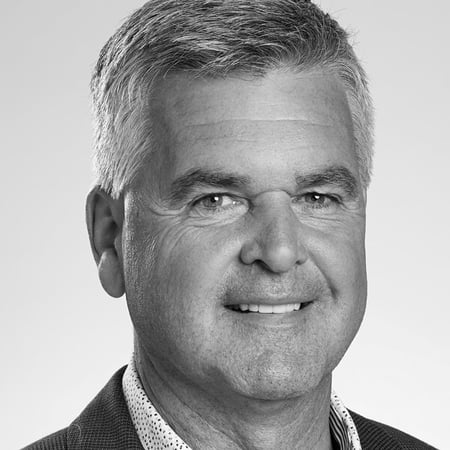 CLAUDE VACHON
Chartered accountant by profession, he has developed a real passion for the restaurant industry. As a dedicated and active entrepreneur, he is always on the lookout for innovations and knows how to sniff out good deals. He became restaurateur in 1985 and joined the great St-Hubert family. Franchised since 1997 and co-owner of six rotisseries, he works at conveying St-Hubert values and does his absolute best to ensure his establishments' prosperity.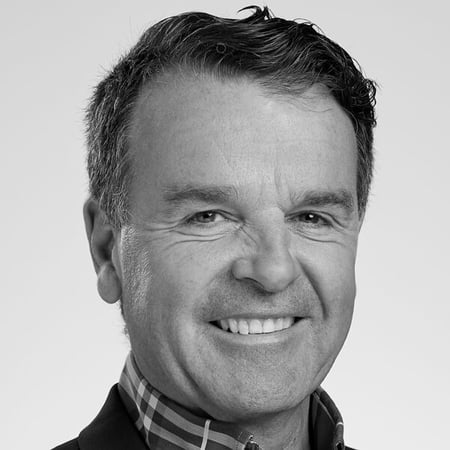 RICHARD VACHON
Restaurateur since 1985, he officially became a St-Hubert franchisee in 2000 with the St-Jérôme rotisserie. He was then responsible for coordinating construction, expansion, and renovation projects for St-Hubert rotisseries that belonged to Groupe Vachon. Today, he is working at improving operations and customer experience for the group's restaurants. To do so, he relies on technological innovation, modernization, and organization in both the kitchen and dining room. An entrepreneur who is always ready to meet challenges.