Rôtisserie St-Hubert
Shawinigan
11:00 AM
-
7:00 PM
11:00 AM
-
7:00 PM
11:00 AM
-
7:00 PM
11:00 AM
-
8:30 PM
11:00 AM
-
8:30 PM
11:00 AM
-
8:30 PM
11:00 AM
-
7:00 PM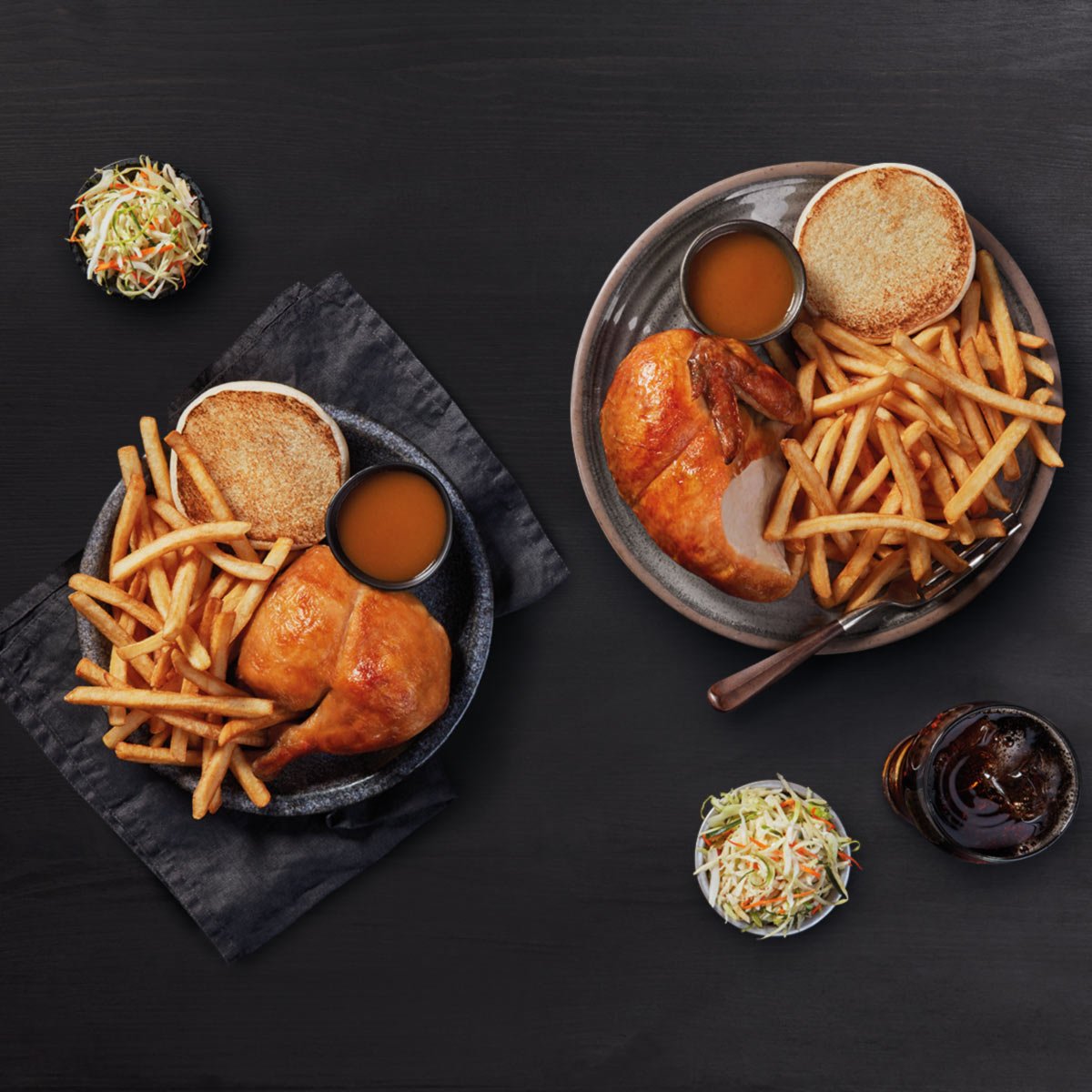 Opening Hours
11:00 AM
-
7:00 PM
11:00 AM
-
7:00 PM
11:00 AM
-
7:00 PM
11:00 AM
-
8:30 PM
11:00 AM
-
8:30 PM
11:00 AM
-
8:30 PM
11:00 AM
-
7:00 PM
Day of the Week
Hours
Monday

11:00 AM

-

7:00 PM

Tuesday

11:00 AM

-

7:00 PM

Wednesday

11:00 AM

-

7:00 PM

Thursday

11:00 AM

-

8:30 PM

Friday

11:00 AM

-

8:30 PM

Saturday

11:00 AM

-

8:30 PM

Sunday

11:00 AM

-

7:00 PM
Amenities

Takeout

Delivery

Wifi

Car Charging Station

Kids Room

Meeting Room

Catering

Compost
St-Hubert Restaurant and Bar - Shawinigan
The Shawinigan St-Hubert restaurant is the best rotisserie in town! Once you try our BBQ chicken, you'll never go back! What can we say about our must-try St-Hubert poutine, topped with two tender chicken breast fillets, and drizzled with our St-Hubert BBQ sauce and rib sauce? It's to die for! Delivery available.
Nearby Points of Interest
La Cité de l'Énergie
La Mauricie National Park
Vallée du Parc Ski Resort
Campground - Parc de l'Île Melville
Marina de Grand-Mère - Parc des Papetiers - Observation Tower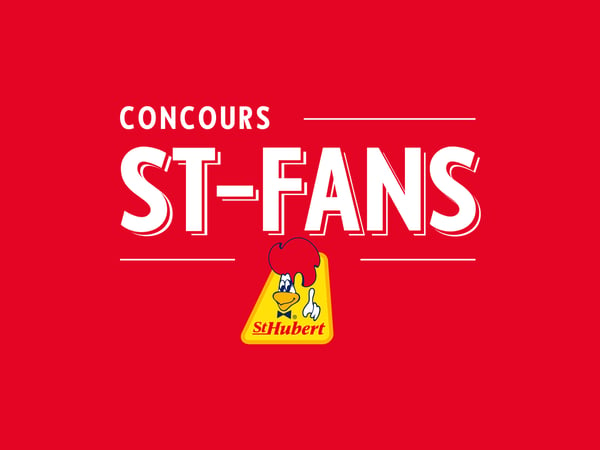 Concours St-Fans
Participez au concours St-Fans du 3 janvier au 27 février 2023 et courez la chance de gagner de nombreux prix! 185 000 $ en prix à gagner!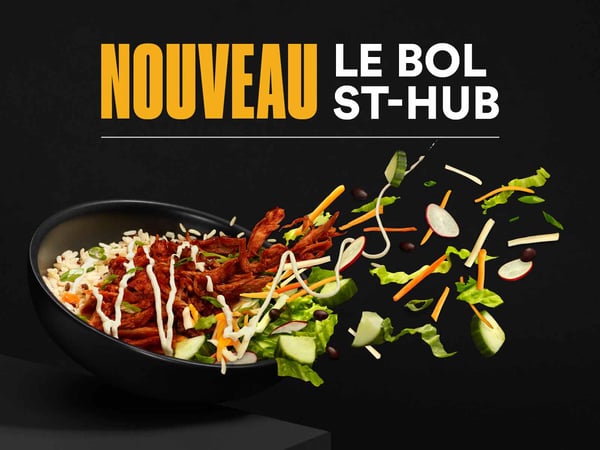 Le Bol St-Hub
Découvrez le nouveau Bol St-Hub garni de notre fameux poulet rôti effiloché et caramélisé. Disponible pour un temps limité.